Creative Lighting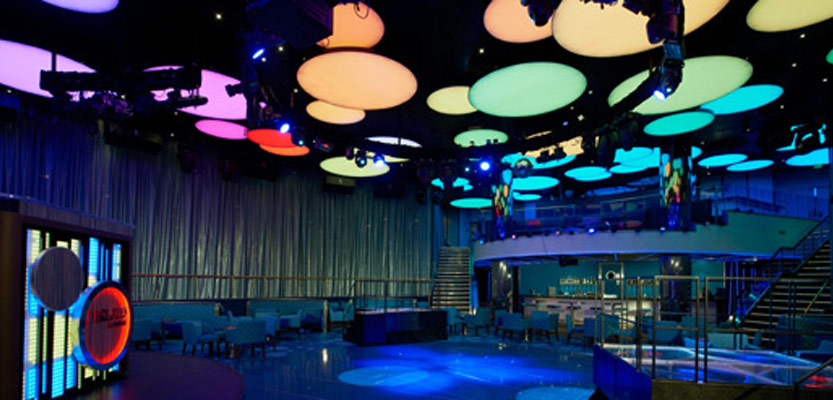 Carnival Cruise Lines has invested $155 million to expand and refit it's 2,642 -passenger liner Carnival Destiny, in one of the most dramatic refurbishments in contemporary cruising, culminating with a name change to Carnival Sunshine.
The Carnival Destiny entered service in 1996 as the largest passenger ship ever built. Once the refit is completed, the Carnival Sunshine will have an increased capacity for 3,006 passengers.
The newly configured layout is to reflect Carnival Cruise Line's $500 million 'Fun Ship 2.0' initiative, which will encompass nearly every nook and cranny of the vessel.
Barrisol Lighting Installations
Barrisol Welch is extremely proud to have been involved in this groundbreaking transformation.
We installed 104 translucent Barrisol lighting discs with an associated Madrix lighting control system. The installation required 4000m of RGB LED's, 500 power supplies and was completed within 14 days in the port of Trieste, Italy.
Take a look at this marine lighting installation:
Get in touch or call the Barrisol Welch team today on 0800 124 4143 to discuss you bespoke lighting and media requirements.
Watch: Barrisol Cruise Ship Lighting Installation