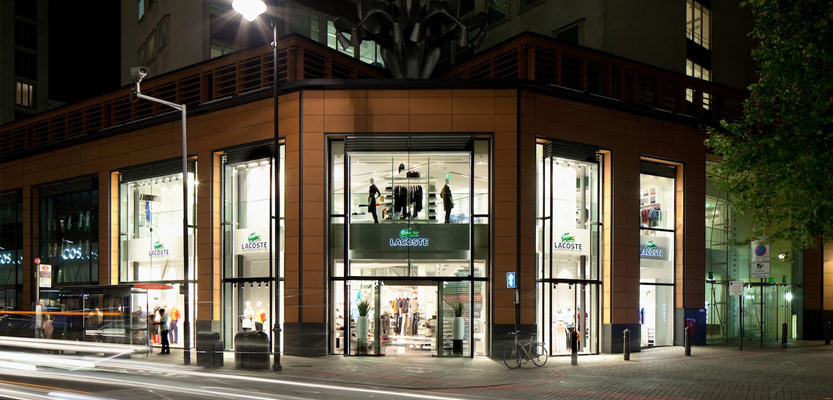 French clothing company Lacoste has opened its flagship store in Knightsbridge, London.
A £1.4 million re-fit has completely transformed the three-storey site, removing all of the buildings existing features and installing a new staircase complete with LED lights. The 7,500 square foot store is now Lacoste's largest store in the world, beating the brand's previous world record at the 4,800 square foot New York store.
The new look store features nine Barrisol Translucent Stretch Ceilings supplied and installed by Barrisol Welch.
Barrisol Installations
Working closely with the project design team and our partners at Barrisol France we delivered a perfect stretch ceiling installation within 10 days.
Take a look at the completed Lacoste installation:
If you would like to know more about Barrisol stretch ceilings, call the Barrisol Welch team on 0800 124 4143 or fill out our handy contact form and we'll call you back.
Watch: The Making of the Lacoste Knightsbridge Flagship Store
Watch: The Lacoste Knightsbridge Store Opening Party