Metal And Timber Design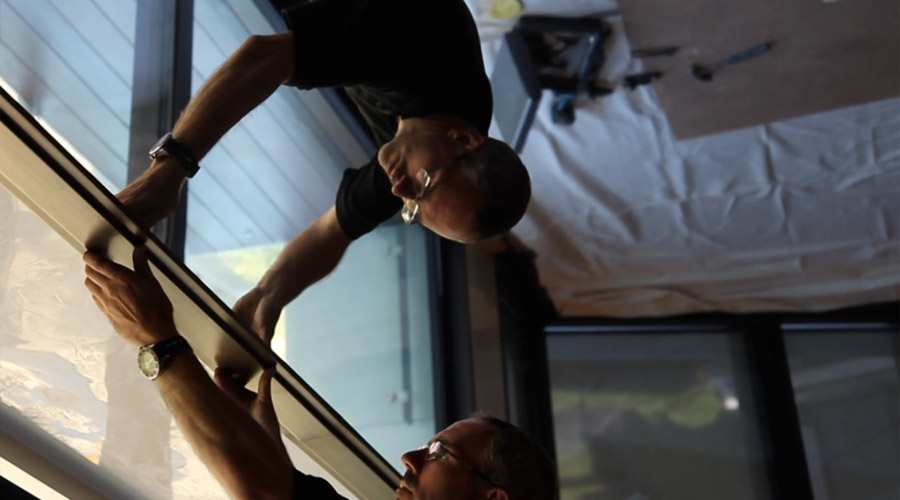 One of the benefits of Barrisol Welch is our ability to handle complete projects, from start to finish, using our in-house metal and timber expertise. We can design and manufacture metalwork and bespoke timber features, to fit any Barrisol System, from our UK workshop.
Please note that we do not publish standard design files. If you can draw it then we can probably make it, so please get in touch to discuss your design requirements.
Architectural Metalwork
Our aluminium systems offer durable and design-led solutions with environmental credentials.
We can fabricate and fit supporting aluminium, MF and polycarbonate frameworks to suit and Barrisol System. Whether your design is flat, pitched, shaped, rolled or 3D, our engineers will produce a supporting sub-structure to match your exact dimensions with any choice of Barrisol material and internal lighting components.
Custom Timber Construction
We can manufacture and install bespoke timber supporting structures, furniture, frames, rafts, cabinets, discs, trims and details to enhance the high-quality finish of any Barrisol.
Our tailored joinery service often includes large suspended timber light rafts for feature lighting work. Working from our dedicated UK workshop, we source and build the timber structures, ensuring they are suitably braced and engineered to hold the lighting components, Barrisol Tracks, supports and stretch materials.
Finally, we finish the units in our paint shop, matching the designs exact colour and texture details.
Quality Finishes
Utilising our own tooling and paint shop we provide painted finishes for your Barrisol Tracks. Over the years we have built a well-established network of specialist suppliers that enable us to source the best quality paint materials to match any finish.
We offer powder coated finishes to match any colour for both track and framework. These finishes look and feel like a cast metal finish and can be applied to almost any surface including plastics, gypsum, wood, metal, fibreglass, ceramics, concrete and cardboard.
Once cured the coatings have the characteristics of metal including the texture and lustre of a brushed, polished natural cast finish.
Discover more about Barrisol Stretch Materials and Barrisol Lighting Systems or call us on 0800 124 4143 to speak to a member of the Barrisol Welch Team.
Gallery of Barrisol Welch Metalwork and Joinery