Illuminated Ceilings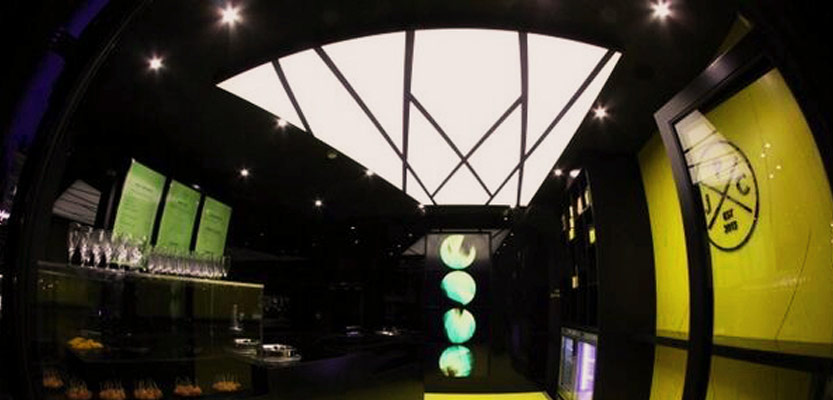 The Jamaica Patty Co. provides a bright new face to London's trendy Covent Garden dining scene with its traditional Caribbean food and beverages.
Founded by entrepreneur Theresa Roberts, with help from award winning Jamaican chef Colin Brown, the aim of the Jamaica Patty Co. was to bring high-quality Jamaican food to the UK.
Barrisol Welch is excited to have been part of the Jamaica Patty Co. flagship store development, with the installation of an illuminated Barrisol printed stretch ceiling system.
Barrisol Printed Ceiling
Providing a key focal point to the Jamaica Patty Co. store, the illuminated Barrisol ceiling features dimmable LED backlighting which highlights the HD print with monochrome stripes.
Take a look at this completed illuminated ceiling:
If you would like to know more about Barrisol's amazing range of products, call the Barrisol Welch team on 0800 124 4143 today or fill out our handy contact form and we'll call you back.