Barrisol Acoustic Light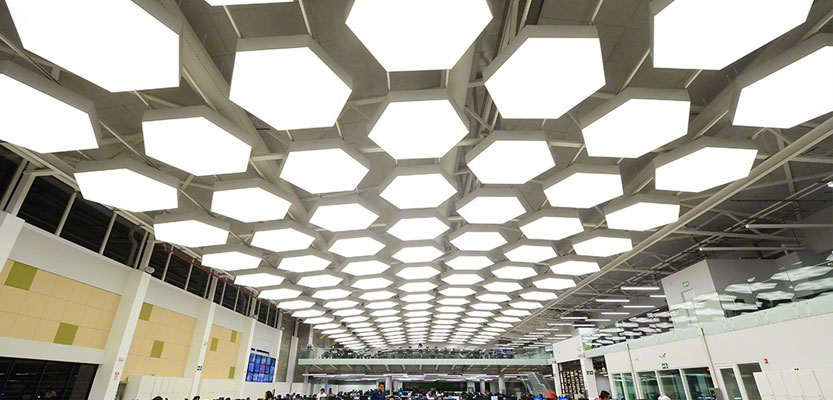 Barrisol's acoustic light is a unique innovation that forge's bright and acoustically favourable ceilings.
The result of years of research and development, Barrisol acoustic lighting can correct the acoustics of a room whilst providing the perfect balance of light at the same time.
Combining Barrisol's translucent sheet range with one of Barrisol's four acoustic ceiling systems enables us to install an acoustic lighting system with a high performance sound absorption coefficient aw of 0.55 to 0.7.
Acoustic Lighting Systems
Our acoustic lighting systems are created using two Barrisol Layers. The top layer is installed without any perforations and the bottom layer is perforated to match one of Barrisol's four acoustic systems.
Barrisol's acoustic systems:
A15 Nanoperf
A20 Acoperf
A30 Microacoustic
A40 Miniperf
We recommend using Polaris 04080 for the top layer and Barrisol Blanc Venus 04011 for the bottom layer, but you can use any combination of Barrisol translucent sheets for your Barrisol installation.
For more information on Barrisol acoustic light, contact us or call the team on 0800 124 4143.
Watch: Barrisol Acoustic Light Installation