Acoustic Luminous Climatisation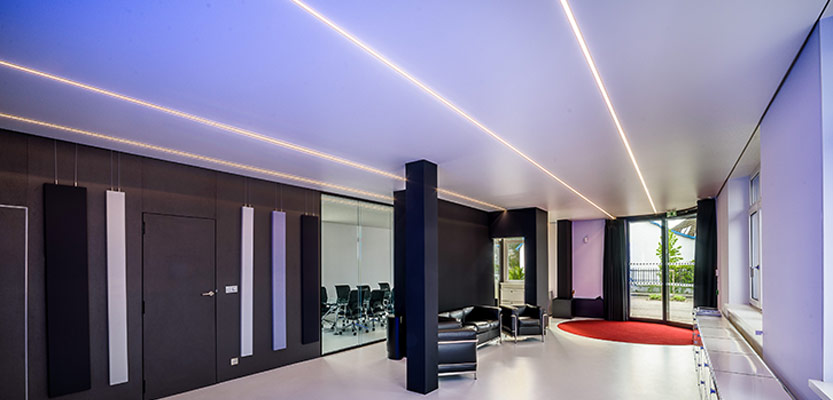 Barrisol Clim is a unique innovation that enables designers and architects to manage perfectly balanced acoustics and aesthetically pleasing lighting, with the flexibility of also heating and cooling a room.
Barrisol Clim options:
Using between 5-10% less energy than a standard air conditioning system, Barrisol Clim provides an environmentally friendly alternative which meets AA cold and AAA hot performance standards, according to ISO 7730.
With minimum maintenance required it Barrisol Clim can be combined with any of the Barrisol stretch finishes.
An Innovative Design
With no noise and no air disturbance, Barrisol Clim works to transfer conditioned air gently around a room so that you can feel a notable change in temperature within minutes.
Its patented design works to radiate heat or cool a room by blowing (a) or sucking (b) air between the plenum space and the rest of the room. The solid version (c) of the unit allows you to  prevent air from passing through certain walls.
Barrisol Clim handles all technical functions in one enhanced unit:
Clean Healthy Air
Conditioning your air through the ceiling, Barrisol Clim provides an unparalleled comfort when it comes to heating and cooling your home.
A natural and even flow of air develops throughout the space inside the room, circulating a pleasant heat or coolness at speeds so low they are barely perceptible.
Watch: How Barrisol Clim Works
Gallery of Barrisol Clim