Arcolis Flexible Acoustics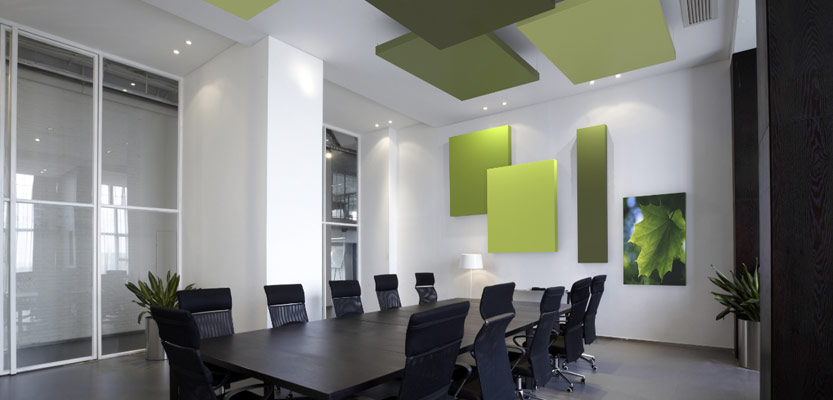 The Barrisol Arcolis range of acoustic panels and baffles can be suspended, hung or applied as a removable divider for spaces requiring acoustic correction.
Barrisol Arcolis allows the configuration of one or two sided frames with the choice of covering the edge of the profile or having it powder coated.
There are 19 different acoustic models to choose from, in 50 different colours.
Barrisol Arcolis combinations include:
One sided frames –  to suspend, screw or clip on
Double sided frames – to suspend or fix
Double sided frames – to be placed on desk or floor
Round frames – to suspend, screw or clip on
Made-to-measure frames – to suspend, screw, clip on or place
One Sided Arcolis Frame
Two Sided Arcolis Frame
Barrisol Arcolis Frames
Available in 50 different colour options and designed to blend with any decor, the Arcolis frames are made from aluminium and covered in coated textiles or fabric of your choosing; with high performance, insulation to absorb unwanted sounds.
Download a PDF of our Arcolis technical specification brochure.
For more information on the range of Barrisol acoustics please don't hesitate to get in touch or call us on 0800 124 4143.
Gallery of Barrisol Arcolis Installations