Barrisol Display Stands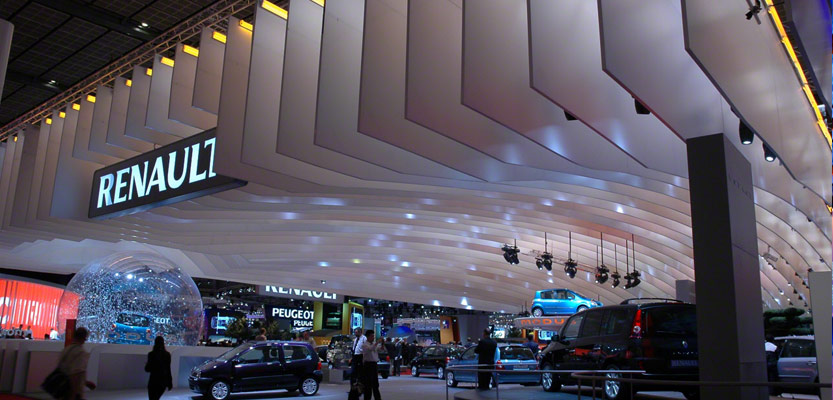 Due to it's extreme levels of adaptability, Barrisol is a popular choice in the design and build of display and exhibition stands.
The flexibility of the Barrisol track profiles and Barrisol stretch material enables us to create suspended ceiling rafts, backlit ceilings, modular panels, unique signage or even whole display stands as one organic shape.
Exhibition Stand Design
Barrisol display stands can incorporate any of the finishes from the standard Barrisol to the Barrisol stretch mirror range.
Using Barrisol for your next exhibition will guarantee to provide you with a professional and eye-catching display that you can use time and time again.
Contact the Barrisol Welch team today on 0800 124 4143 for more information on how we can help you to create and exhibition stand that will really stand out.
Gallery of Barrisol Display Stands