Barrisol Printing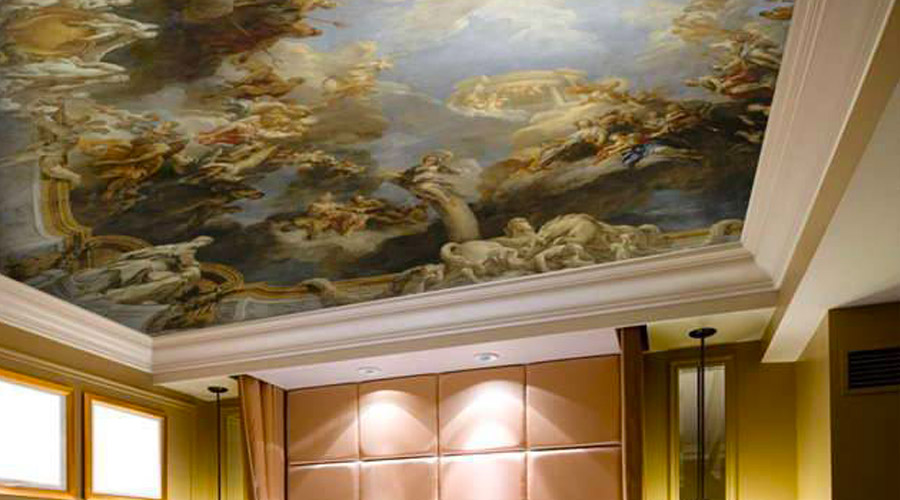 Barrisol Editions is an exciting partnership between Barrisol and some of the world's most famous museums and designers.
You can choose from over 750,000 works of art including a wide range of paintings, sculptures and drawings, and have the images digitally printed, directly onto your Barrisol.
Barrisol Editions
Create your own one of a kind Barrisol Stretch Ceiling or wall system with a high definition, bespoke Editions print.
These images can enhance the overall design of a room by complimenting other design elements within the same space.
The major historical works of art that are included in Barrisol Editions are well suited to personalising contemporary interiors, classical settings and highly modern environments alike.
The Barrisol Editions wide selection of artwork includes famous pieces such as Leonardo da Vinci's Mona Lisa and Monet's Water Lillies, as well as pieces by Van Gogh, Titan and Ingres.
Download the Barrisol Editions catalogue's
Barrisol Artolis
Our specialist digital printing techniques enable us to print onto any Barrisol surface in vast range of colours and finishes including matt, shiny, translucent and illuminated.
We highly recommend printing with the Barrisol Artolis fabric system due to it's extremely high durability rating.
Contact Barrisol Welch for more information on Barrisol's Editions range or call our team directly on 0800 124 4143.
Gallery of Barrisol Editions