Illuminated Ceiling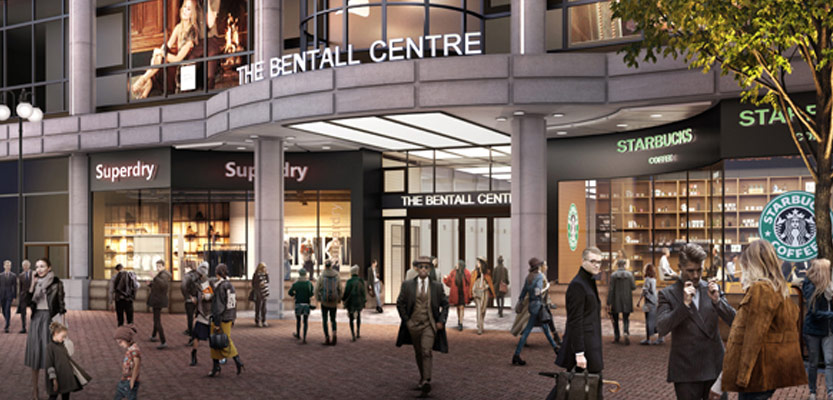 The Bentall Centre is Kingston Upon Thames' flagship shopping establishment. It plays a central role in the local community and as part of it's 25th anniversary, the centre has committed to an exciting development project that aims to enhance its retail offer and provide new facilities to the meet the needs of its customers.
Amongst the centre enhancements is a new and inviting entrance with an improved lighting scheme to reflect the new fresh and modern look of the centre. Barrisol Welch supplied and installed 6 LED light boxes as part of the entrance redevelopment.
Barrisol Lightbox Installation
Following the project brief, we designed, supplied and fitted 6 LED light boxes utilising Barrisol's prestigious stretch ceiling membrane.
The installation of the stretch ceiling is very quick, much more time is spent on prepping the area and any lighting work required. An initial clear sheet is installed to minimise the effect of dust creating shadows after long term installation. This also reduces the maintenance requirements of the installation.
The Barrisol Stretch Ceiling disperses the installed LED lighting very evenly and what you are left with is a bright, white, warm light to welcome and entice the local populous into the building in these cold winter nights.
Take a look at this shopping centre light installation:
If you'd like to know more about Barrisol and Barrisol lightbox installations, call the Barrisol Welch team on 0800 124 4143 today or fill out our handy contact form and we'll call you back.