Light Box Installation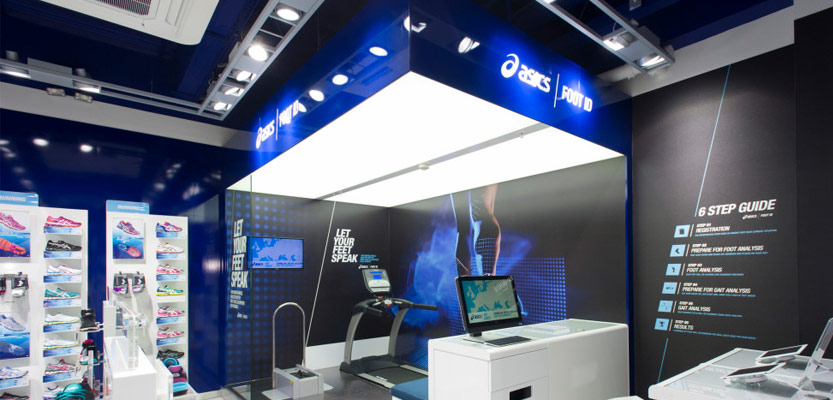 Working closely with  Quantum 4 Retail Design Barrisol Welch created a light box design for the new Asics Stores. The installation was first rolled out in Portugal, Canary Wharf and Leeds.
The design allows for the easy integration of technical services in the central track. The perimeter is ultra slim at just 9mm, painted and polished in High Gloss Blue.
Illumination is provided by our  LED System with a Rako wireless dimming system providing seamless step free dimming from a local keypad.
Barrisol Translucent Blanc Venus was used to diffuse the light on the lower sheets, creating perfect shadow free lighting.
For sales or technical assistance on any of the Barrisol® Products please contact out team.