The UK's Stretch Ceiling Specialists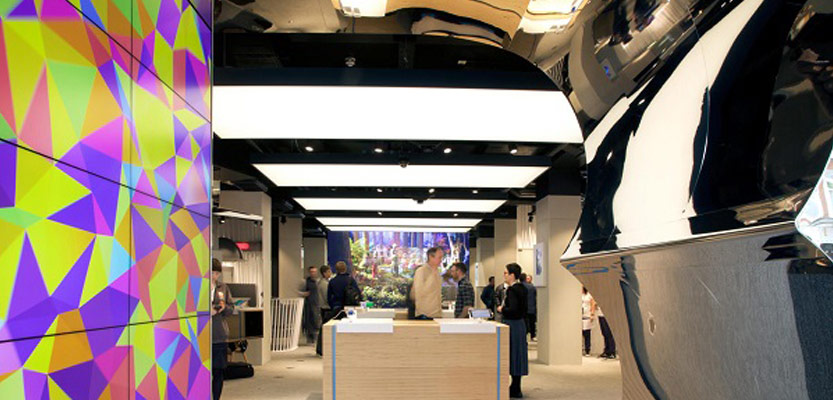 With unrivalled product knowledge and over 43 years experience in designing and installing unique stretch ceiling systems, Barrisol Welch is the UK's leading stretch ceiling specialists.
Our reputation for delivering high quality Barrisol installations has enabled us to build strong relationships with trade professionals around the world.
Whether you're a home owner, interior designer, architect or contractor, we are committed to providing a professional, friendly and flexible service for every customer, on every project.
Barrisol UK
A key benefit to choosing Barrisol Welch is our ability to handle complete projects, from concept to delivery and aftercare.
Our rapid production, delivery and installation times make us the number 1 choice for Barrisol installations in the UK.
We offer a range of services from our UK workshop including
Through our project rescue service, we help to save stretch ceiling projects where the original contractor has failed to deliver on time or to an acceptable standard.
We're also skilled in providing emergency design support for tenders, specifications and CAD drawings within extremely tight turnarounds.
The World Leader Of Stretch Ceilings
Barrisol's stretched ceilings are an award winning technology that has been designed to be versatile, aesthetically pleasing and energy efficient.
As the world leader in the design and development of stretch ceiling technology, the Barrisol universe of products is globally recognised as the best on the market.
The Benefits of Barrisol Stretched Ceilings
Innovative – Barrisol products present endless possibilities when comes to design and application
Guaranteed – Manufactured to the highest specification, Barrisol stretch sheets are all supplied with a 10 year guarantee
Safe – With over 40 years of development behind them, Barrisol materials are guaranteed to be the safest on the market, conforming to both European and International fire and health regulations
Environmentally Aware – Barrisol is committed to sustainable product development, from supply to end of life disposal
Contact Barrisol Welch
Want to know more about Barrisol Welch and our range of services? Get in touch or call the team on 0800 124 4143 for more information.
Alternatively take a look at our latest case studies and installation videos for inspiration on your next design project.