Commercial LED Light Box installation – Snog London
SNOG is a worldwide brand with some of the most striking stores on the planet, featuring futuristic interior design and incredible lighting schemes with Barrisol Stretch Ceilings

LED Illumination
LED panels are installed on a large stretch Barrisol translucent diffusor creating a 'digital skylight' mounted on the ceiling of the brand new St John's Wood store. The ceiling acts like a low-resolution display, allowing fluid control of organic colourful shapes and chases. The lighting control provides a great interface for Snog to adjust the lighting mood and its built in time clock starts new scenes automatically.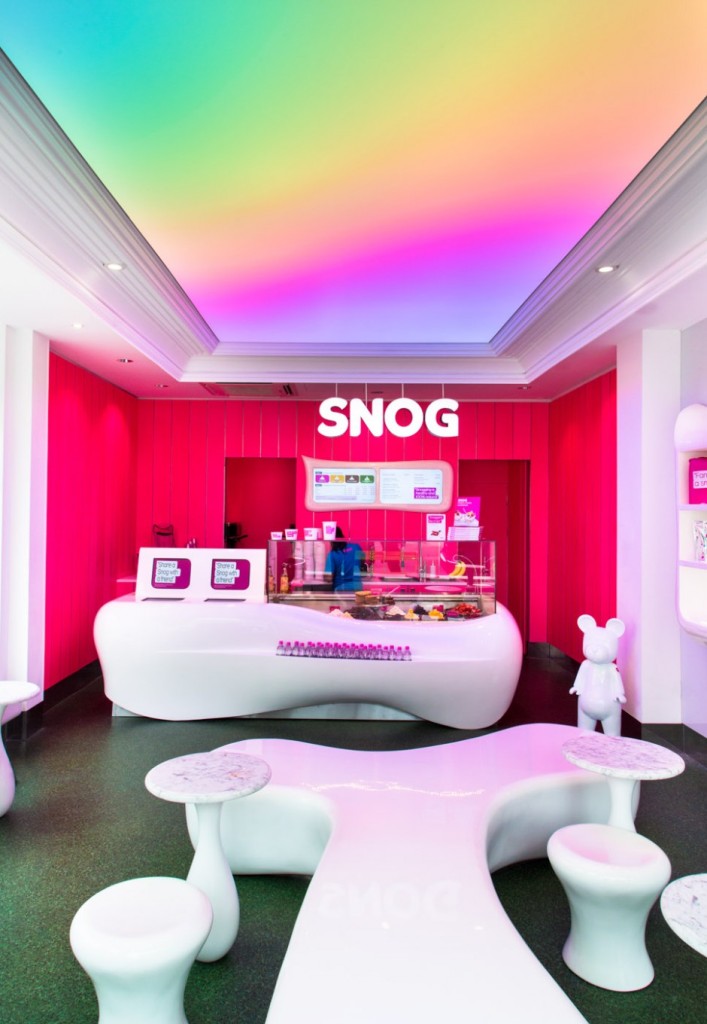 Barrisol Welch were commissioned to supply and install a single large translucent stretch ceiling / Barrisol Light Box. The ceiling was installed using  Barrisol aluminium Star track system fixed to traditional cornice to reflect the Victorian heritage of the building. Blanc Venus membrane was used due to its light diffusing properties as the material diffuses 52%% of light.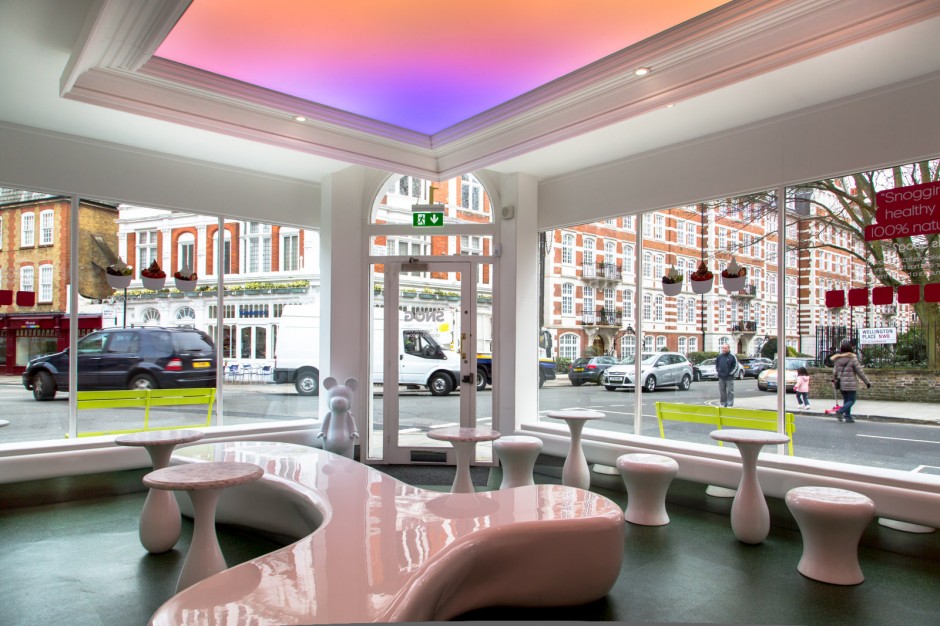 For more information on Barrisol stretch ceilings please contact our design team.