Illuminate Your Ceiling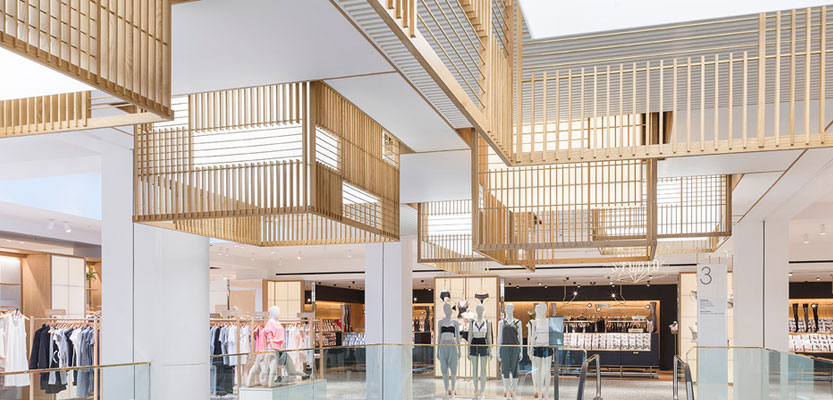 Barrisol Welch lighting systems take the Barrisol stretch ceiling technology to create unique and imaginative Barrisol lighting designs.
Highly adaptable, Barrisol translucent sheets can be used to create ceiling lamps and lightboxes; fully illuminated walls and ceilings, and even impressive 3D structures.
Thanks to the unique texture of Barrisol, these clever lighting systems ensure a uniform diffusion of light to make your interiors brighter and bolder, without compromise. We use Relux 3D modelling software to create detailed visual reports to validate every design and ensure effective project delivery.
Visit our videos page to see some of the different Barrisol lighting projects we've worked on over the years.
Lighting Control
Simple lighting control options allow for intuitive light management with practically limitless possibilities.
By incorporating smart LED lighting with your Barrisol stretch system you can take full control of your Barrisol creation. With dedicated and easy to use, end-user controls, you can alter light intensity levels and colours, automate lighting sequences, sync to music and introduce projected media content.
Our systems can be fully integrated into existing controls including  DALI, DSi, DMX, Artnet, 0-10c or Triac electronic inputs.
Watch: Pre-installation LED Light Programming and Testing
Lighting Applications
There are no limits to how a Barrisol lighting installation can help illuminate your interior space. We can even create illuminated 3d effects through our Barrisol ELT3D lighting concept.
Whether you're looking to create eye-grabbing lighting features for a reception, bar or showroom; want to incorporate projected visual into your exhibition, or require sharp, clean lighting within a manufacturing facility, retail space or hospital, Barrisol Welch can help you to achieve your goals.
Take a look at our Selfridges flagship store lighting project.
Gallery of Barrisol Lighting Installations