Commercial Lighting Installation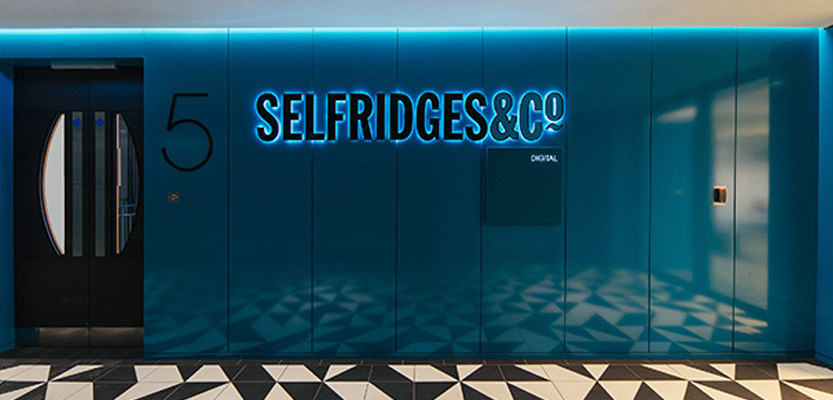 Selfridges head office and its flagship London department store have recently undergone a £300m renovation.
The major redevelopment project involved transforming the stores existing office into 'the world's largest destination for accessories'. New office space was acquired in a neighbouring building which was also treated to an architectural revamp.
Barrisol Lighting
Barrisol Welch is proud to have been involved in the installation of Barrisol lightboxes at the flagship Selfridges store in London, as well as a series of Barrisol lighting features within the newly enhanced office space.
This office based project required LED circular lighting installed throughout the corridors, over four floors.
The lighting solutions we installated
We installed the LED strip lighting into 11 circular recesses that were already positioned throughout the office corridors.
The LED strips were positioned evenly within each recess to ensure a uniform distribution of light. We fixed a BS 350/01 aluminium track around the perimeter of each circle ready to hold the required Barrisol stretch material securely in place.
A double skin was installed in every light feature, with each layer positioned 100mm apart. A clear Nereide top skin was installed to provide a barrier for dust and debris with a white blanc venus bottom skin added to complete the look of each light.
Take a look at this completed office lighting project:
If you'd like to know more about Barrisol and Barrisol light installations, call the Barrisol Welch team on 0800 124 4143 today or fill out our handy contact form and we'll call you back.