Revolutionise Your Interiors
Everybody wants a little unique twist to take centre stage of their home or business. Either you are looking to get the edge on your competitors with a eye-popping design in your club, or you just want to give the media room in your house that personal feel, whilst ensuring it is still perfectly suited for its function.
Barrisol's range of stretch ceilings will astound you with their versatility, whilst giving your interior space a cutting edge and one of a kind design for any mood and occasion.
No More Flat and Boring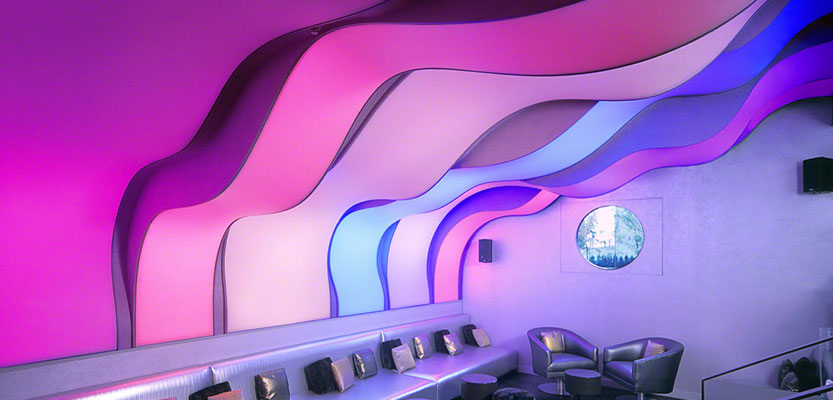 The unique PVC material used to shape Barrisol Stretch Ceilings allows for a near infinite flexibility in your interior design.
You can style your walls and ceilings like never before, giving yourself the opportunity to really let your personality or your venue's theme get put on display like never before.
Do you want a block, Art Deco effect to stand out from your walls? Maybe you want to recreate the choppy waves of the sea in your ceilings? All of these things, and countless others, are easily create using stretch ceilings.
Bespoke Design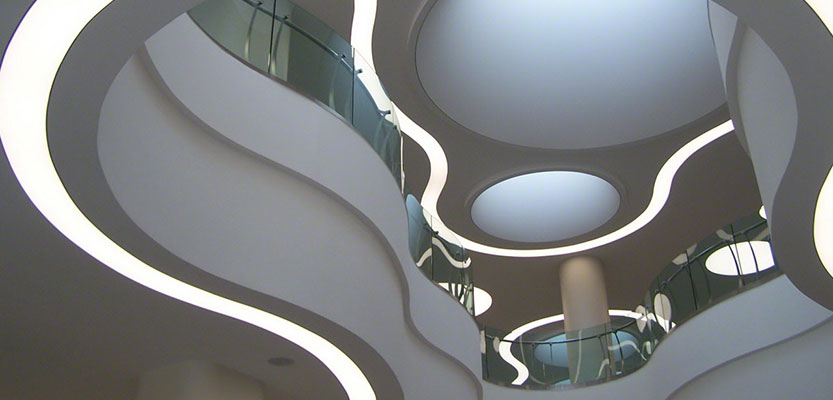 Stretch ceilings can change more than just your walls and ceilings.
Thanks to the flexibility and the way each ceiling takes form, you can use this material to make wondrous, flowing creations or elaborate lighting pieces to bring an enticing edge to decorating your interior.
A whole range of shapes and colour designs are possible through the easily installed products offered by Barrisol, providing you with the ultimate design tool to make your interior stand out above all others.
Improved Acoustics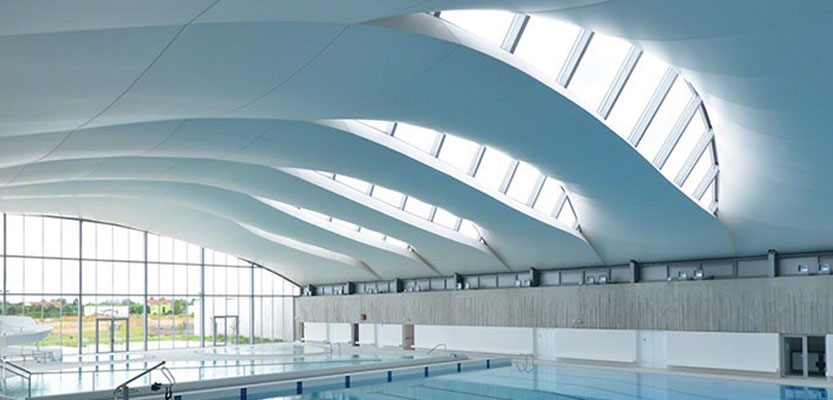 There are a lot of things to consider when designing an interior for amazing sound quality, such as shape, size, materials, and more besides.
A potentially tricky design process with numerous limitations, unless you make the most of what Barrisol offer for acoustic stretch ceilings. They use particular material designed to limit reverberations, an all-important aspect of maintaining an excellent sound quality in a room.
This provides an almost effortless installation process of the perfect room structure for the perfect sound quality.
Rapid Installations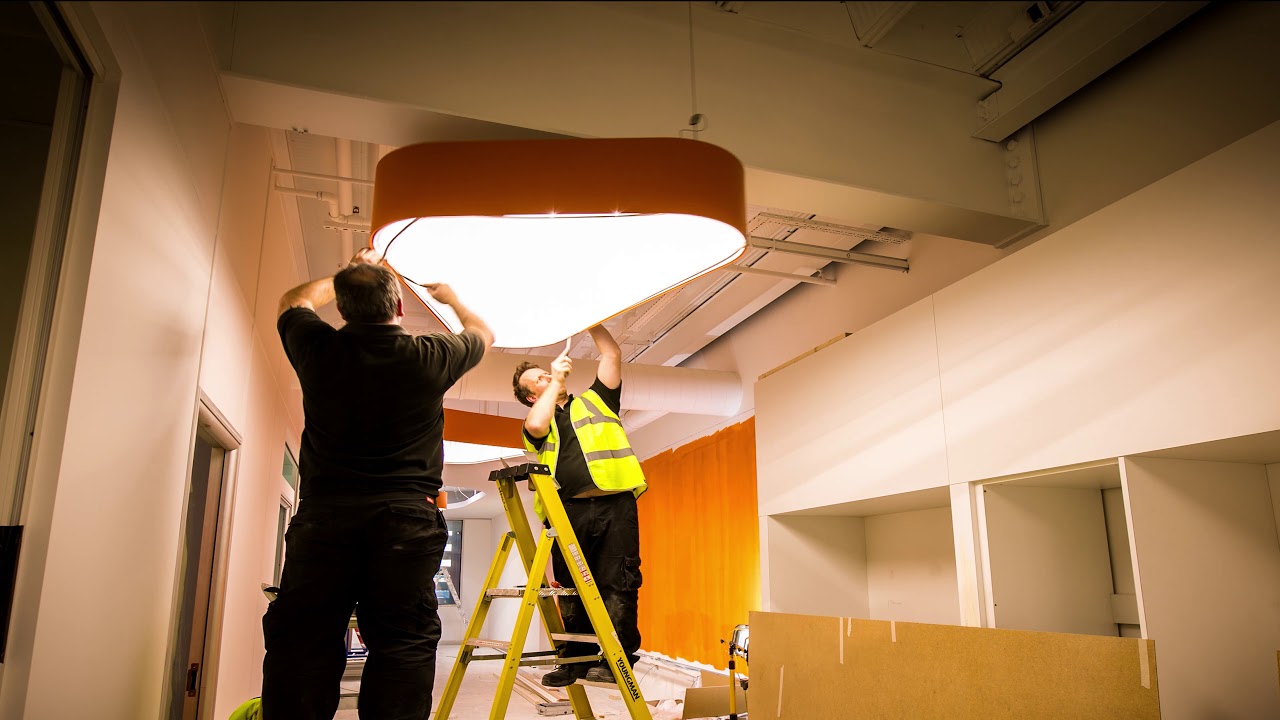 Nothing is forever, particularly in design.
Sadly, big modifications to a room can often seem like they take forever, leaving you behind the ever-changing trends. That is unless you have designed your room or hall with stretch ceilings.
The easy to install, wide range of materials available at Barrisol means you can completely alter the shape and style of your design within hours rather than the days or weeks remodelling can usually take. Don't let yourself fall behind the cutting edge ever again.
On top of the absolutely revolutionary change to the interior design world, you will be assured to know that installing stretch ceilings are incredibly easy to maintain and repair.
When running a busy social venue, the elasticity and flexibility can make all the difference, so with all the design features that come with such a versatile material, a stretch ceiling could really help you to make a huge mark on the world.
If you would like to discuss the benefits of Barrisol, call the team today on 0800 124 4143 or get in touch and we'll call you back.