Artolis Fabric System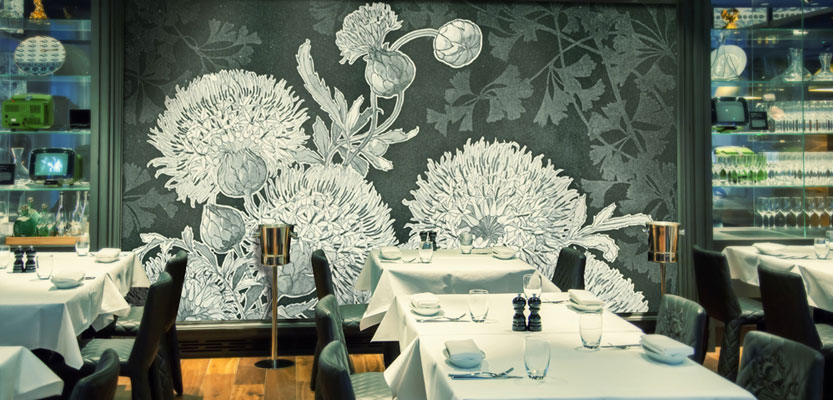 Barrisol Welch adds Barrisol Artolis to its expanding portfolio
The latest Barrisol stretch fabric system, Artolis, combines discreet sound absorption with art.
Barrisol Artolis is a highly durable stretch fabric
Barrisol Welch is the UK's leading supplier of Barrisol Artolis
Fast and easy to install, with a clean professional finish
Artolis Installations
An ideal solution for commercial offices and high-end interiors, Barrisol Artolis offers a clean and easy fit installation.
Combining Barrisol's technical fabrics with design and acoustic performance to create improved work and living environments.
Barrisol Welch Installations
The installation of Barrisol Artolis is fast, simple and clean. The fabric can be made-to-measure or supplied by 3 or 5m widths
Once we have assessed your profile requirements, the track can be fixed to the wall or ceiling by conventional Barrisol fixing methods.
Combining third party accessories such as lighting features, CCTV, smoke detectors and electrical outputs is all possible with Barrisol Artolis
Our team of qualified Barrisol engineers will install the stretch fabric using specialist tools or a perfect finish
Watch: Barrisol Artolis Fabric System Installation
Artolis Fire Ratings
Artolis has an excellent fire rating of Class M1 in France. The CAN/ULC-S102.2 Surface Burning Characteristics test show that Barrisol FSC1 results are 0 and the SD results less than 5.
Download the Barrisol Artolis brochure for more information, get in touch or call the Barrisol Welch team on 0800 124 4143 to discuss your Barrisol installation.
Artolis Printed Murals
Barrisol Artolis is specially printed at the Barrisol factory in France with your personal designs. You can choose to have your images or logos printed, or you can select from over 750,00 work of art thanks to Barrisol Editions.
All supplied images need to be a minimum of 300dpi in EPS or JPG.
Gallery of Barrisol Artolis Editions
Barrisol Translucent
Artolis Lumière is backlit using LEDs to create specialist lighting features.
The light is perfectly diffused by the Barrisol and has the benefit of being robust, allowing for floor to ceiling mounted light boxes.
For more details information on Barrisol Artolis please contact us or call 0800 124 4143.