Barrisol Welch is a leader in Barrisol installation across the UK. Our years of experience and successful bespoke projects have positioned us as the installer of choice in the UK market.
Our fully trained and skilled team install the full range of Barrisol products.
Barrisol Classic, Star, Mini Star, Mirror, Translucent, acoustic, Artolis, Arcolis,  Trempo and Microsorber.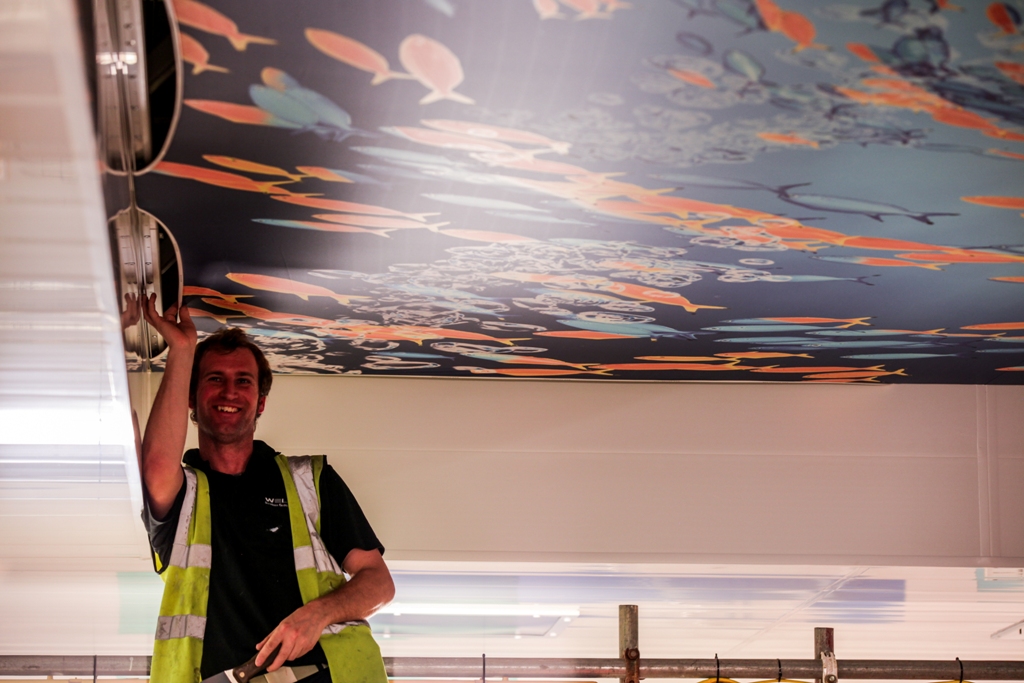 From the initial client communication through to handover and after sales support our team always ensures we work to the highest standards. We provide Barrisol systems in all markets:
Residential
Commercial
Retail
Events
Medical
Marine
Leisure facilities – both residential and commercial:

Swimming Pools
Spas
Jacuzzis
Steam Rooms
Gymnasiums
If you require a Barrisol stretch material system of any size, from 1 to over 2000 square metres, we will install to the highest standards.
The team at Barrisol Welch always ensure any sub structures we install for our projects is suitably engineered, reliable and accurately installed to match the requirements of our clients.
A mind that is stretched by a new experience can never go back to its old dimensions
Our in house team also provide fabrication services for suspended Barrisol® features. We are able to build aluminium rafts, 2D and 3D straight, shaped and rolled structures with beautiful finishes or painted finishes. With our own aluminium and timber workshop we are able to build the whole Barrisol® solution for our clients.
Installation – The Barrisol® installation is in three parts, pre-planning, 1st fix and 2nd fix stage.
The pre-planning stage is where we define the system requirements that are agreed with the relevant project team. Our staff ensure all details are agreed and confirmed and work with our clients to ensure everything is in readiness for the 1st fix works.
The 1st fix stage involves installing the appropriate supporting structures and retention tracks and if we are doing the lighting the LED strip/ components as well.
The 2nd fix stage is fitting the Barrisol material and commissioning the LED lighting if installed. Please see the Barrisol Star page for this process.