Enhance Your Office Space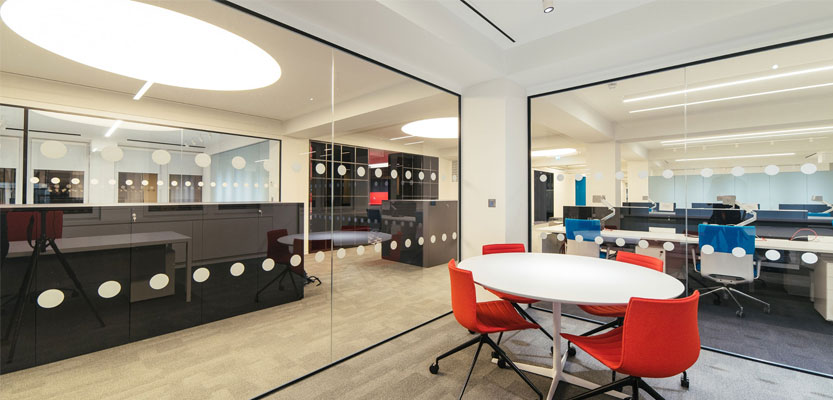 Barrisol Stretch Systems can transform tired and outdated commercial work facilities into bright, welcoming and creative spaces.
From eye-catching light features to uniquely branded visuals, 3D sculptures and improved acoustics, there is no limit to what we can do for your commercial office space.
Manufactured from a refined recyclable PVC based polymer, Barrisol Sheets have high fire safety ratings conforming to BSI-d0 European standards.
Features and Benefits of Barrisol Welch Office Installations:
Fast installation

Ideal for refurbishment or redevelopment projects

Improved acoustics

Improved lighting

Incorporate printed corporate designs

Easily hide undesirable features

Create bright open working spaces and reception areas

Build useful partitions to maximise use of space

Wow your visitors with impressive branded projections
Contact us for more information or call 0800 124 4143 to discuss how we can help to improve your office space.
Gallery of Barrisol Commercial Installations