Barrisol Illuminated Walls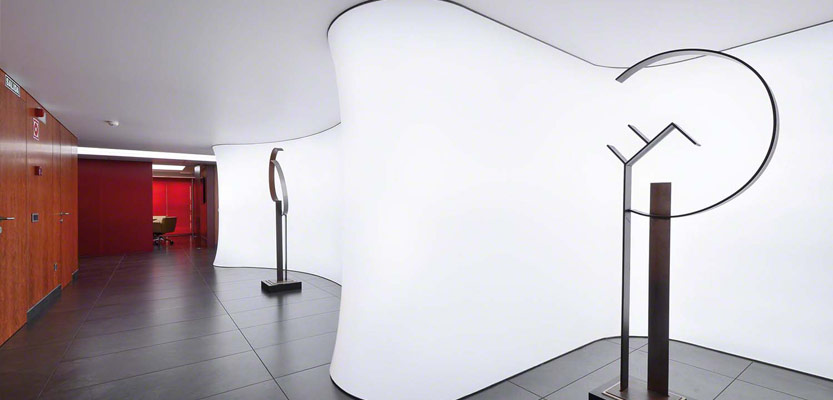 Following the same technique applied to a Barrisol backlit ceiling, Barrisol Welch can create illuminated walls which are ideal for decorating showrooms, stands, shops, restaurants and much more.
Illuminated Wall Installations
Barrisol Wall Systems can be illuminated to create completely unique light up features. Installed using a Barrisol aluminium perimeter track, an LED lighting system is placed behind the Barrisol sheeting which perfectly diffuses the light.
The flexible finish of Barrisol stretch sheets mean that Barrisol Walls can incorporate bespoke illuminated printing as well as acoustic lighting benefits.
Call the Barrisol Welch team today on 0800 124 4143 to discuss your illuminated wall requirements or take a look at some of our completed lighting projects.