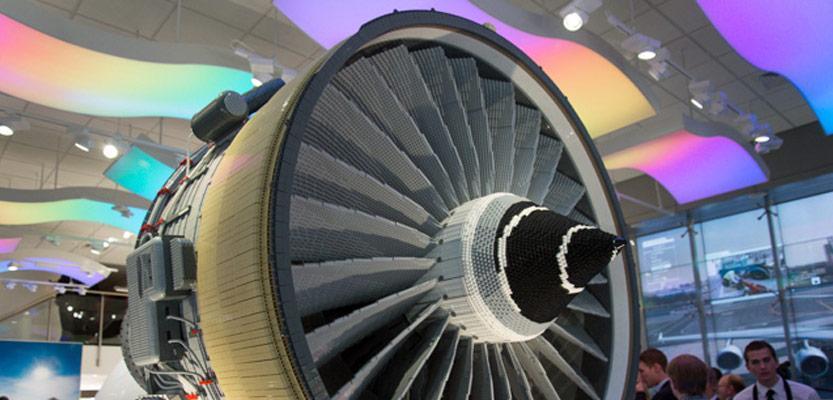 The Emirates Aviation Experience in London uses state of the art LED technology and Barrisol Translucent membranes. Interactive displays and life size aircraft models, visitors can enjoy an interactive aviation experience.
Featuring the world's first public facing commercial flight simulators to include two Airbus A380s and two Boeing 777s and full landscape visuals, visitors can practice their flying skills.
Barrisol Illuminated Lighting Rafes Installation
Barrisol Welch manufactured the aluminium lighting rafts with intelligent IC LED with the ability to control each individual LED chip. This allows the ceiling panels to be used and displays with dramatic changing images to be show through the translucent membranes.
Take a look at the finished installation:
If you'd like to know more about this installation or are considering using Barrisol for your next project, call the Barrisol Welch team on 0800 124 4143 today or fill out our handy contact form and we'll call you back.
Watch: Barrisol LED Light Box Testing Video
Watch: The Emirates Aviation Experience