Barrisol Star System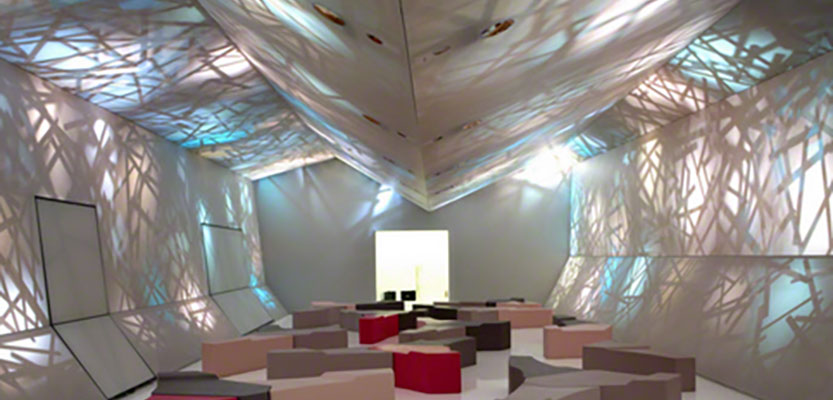 The Barrisol Star system provides the ultimate finish for our Barrisol installations.
The clean lines of the hidden Barrisol Star Track makes this system a highly popular choice amongst our customers. Custom built to the exact requirements of your design project, Barrisol Star can be adapted for ceilings, walls and suspended structures.
Made from 100% recyclable PVC and aluminium, a Barrisol Star system features a smaller harpoon than the Classic Barrisol Tracks, which enables a greater purity of lines for the completed installations.
Barrisol Star Tracks
The Barrisol Star Track framework is our most popular rail option due to its incredible resilience, offering improved fitting options.
We also offer the Barrisol Mini Star System which offers a delicate joining detail that is near invisible against a vertical surface.
For more information on Barrisol Star call Barrisol Welch on 0800 124 4143 or get in touch via the website.
Popular Barrisol Star Track Profiles
| Reference | Description | Profile |
| --- | --- | --- |
| Ref: BS350/01 | The Barrisol BS350/01 is one of the most popular track profile choices. Made of extruded aluminium it can be fixed around the perimeter of the room or formed into any shape for 3D projects. | |
| Ref: BS350/11 | The Barrisol BS350/11 track is made of extruded aluminium and can be fixed directly to the ceiling or formed into any shape for 3D projects. | |
| Ref: BS350/16 | The Barrisol BS350/16 track enables two pieces of material to be brought together with only a small gap in between. | |
| Ref: BS355/15 | The Barrisol BS355/15 track is used for translucent ceilings with backlighting. This profile incorporates two sheets to protect from falling debris. | |