Barrisol Star System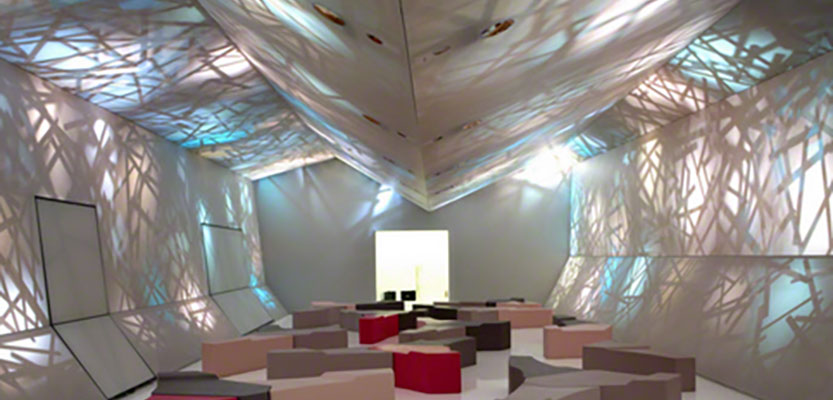 The Barrisol Star System provides the ultimate finish for our Barrisol installations.
The clean lines of the hidden Barrisol Star Track makes this system a highly popular choice amongst our customers. Custom built to the exact requirements of your design project, Barrisol Star can be adapted for ceilings, walls and suspended structures.
Made from 100% recyclable PVC and aluminium, Barrisol Star System's feature a smaller harpoon than the Classic Barrisol Tracks, which enables a greater purity of lines for the completed installations.
Barrisol Star Tracks
The Barrisol Star System uses 4 key tracks, depending on the application. The most common Star Tracks are BS350/01 and BS350/11 which can be used for both ceiling and wall installations.
The most common separator track is BS350/16 which is used to create seamless joins between the Barrisol ceilings. The most common suspended frame track is BS355/15.
These tracks are securely fixed to a recess or bulkhead with 9mm plywood.
Barrisol Star Track Profiles:
| Reference | Description | Profile |
| --- | --- | --- |
| Ref: BS350/01 | The Barrisol BS350/01 is one of the most popular track profile choices. Made of extruded aluminium it can be fixed around the perimeter of the room or formed into any shape for 3D projects. | |
| Ref: BS350/11 | The Barrisol BS350/11 track is made of extruded aluminium and can be fixed directly to the ceiling or formed into any shape for 3D projects. | |
| Ref: BS350/16 | The Barrisol BS350/16 track enables two pieces of material to be brought together with only a small gap in between. | |
| Ref: BS355/15 | The Barrisol BS355/15 track is used for translucent ceilings with backlighting. This profile incorporates two sheets to protect from falling debris. | |