At Barrisol Welch we have over 43 years experience in designing, installing, commissioning and programming lighting systems of various sizes. In tandem with Barrisol products, we create and install outstanding lighting features across the UK and on marine projects.
Illuminated Barrisol ceilings and forms are an innovative way to light and enhance any area and the features can become focal points within a space. The features can be utilised as background lighting, feature lighting, main space and working lighting.
We install in commercial, residential, retail and event spaces, and with our integration and control expertise, these systems are used for specific lighting effects to further enhance architectural features.

Illuminated Barrisol finishes allowing for the integration of almost any lighting type within the feature, from a cold cathode, fluorescent, fibre optics to the myriad of current LED options. We always work with our clients to ensure the most suitable light sources are used to meet the clients' requirements. Barrisol has over 15 different translucent and transparent finishes and with the ability to print onto these finishes the options for Barrisol illuminated systems are limitless.
At Barrisol Welch we install control options with most of our lighting systems. We can integrate into an existing control system a building may utilise (such as DALI, DSi, 0-10v, DMX, ArtNet etc protocols) or we can provide intuitive local controls for end users. Our systems range from basic single colour systems with dimming controls to colour changing light features with touch pad keypads, processor controlled automated systems where colour sequences can be activated in tandem with time clock events, button presses, and other triggers. We also install fully digitally controlled LED systems with video capabilities for incredibly vivid and abstract lighting effects. Please click here to go to an example.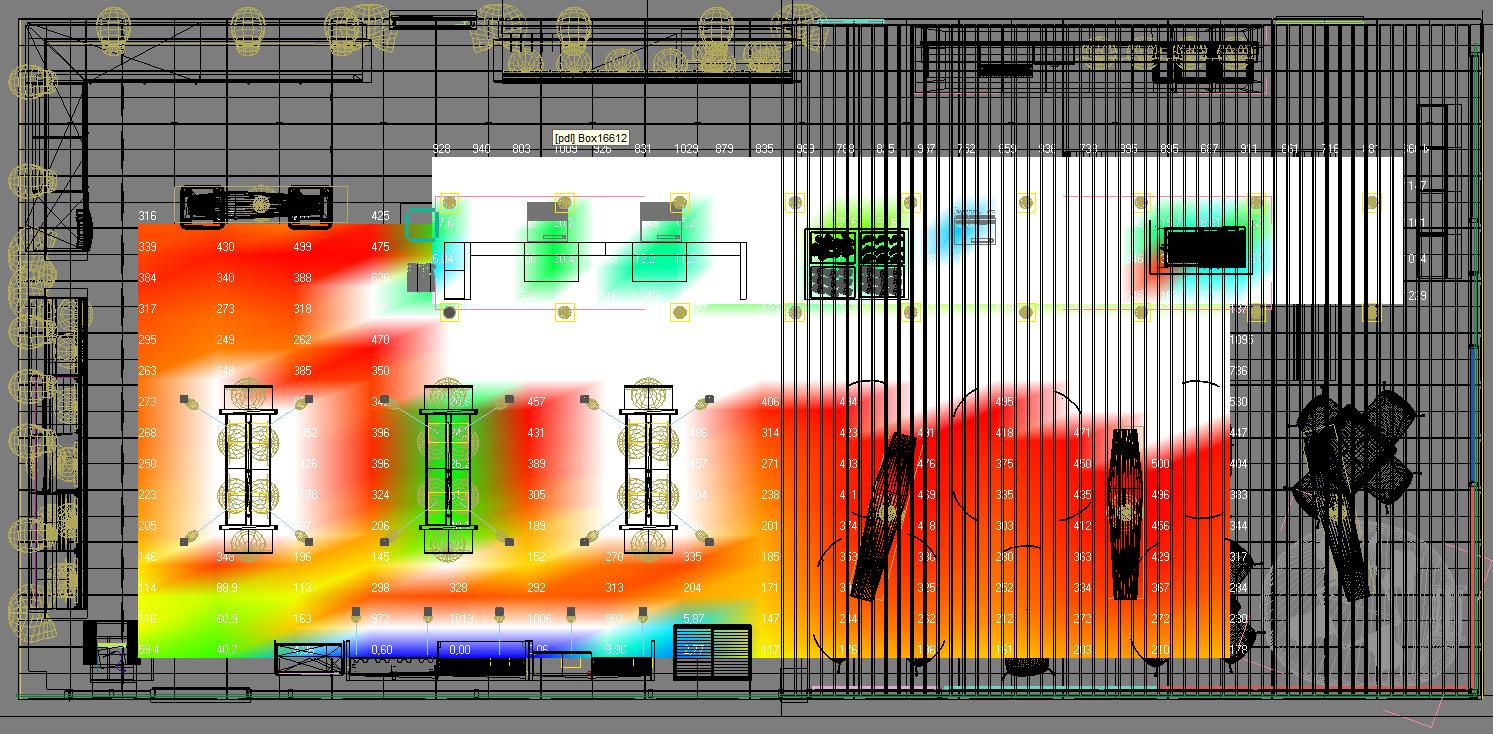 With illuminated Barrisol systems size is no constraint. We install light features up to 50sqm in a single sheet with larger installs in multiple panels. Tracks and rails are specified to ensure the lighting finish is consistent across the whole surface area and edges and joints are kept to a minimum.
As lighting and Barrisol specialists, we work with designers to ensure their lighting concept is viable and to advise them on how the Barrisol may affect the lighting behind. We also offer them any other concepts that we think might work better or will be more cost effective.
When it comes to the different translucent materials there is a wide range of many different transmission rates.  The client can then choose which one will work best for their application. Several of the gloss Barrisol finishes also have high reflective qualities and are used to reflect lighting as well.  – Click here go to the Barrisol colours page
Upon request we can also provide:
Lighting scans – lux levels, cad etc
Lighting specifications.
Wiring schedules.
Schematics.