Barrisol Artolis Acoustic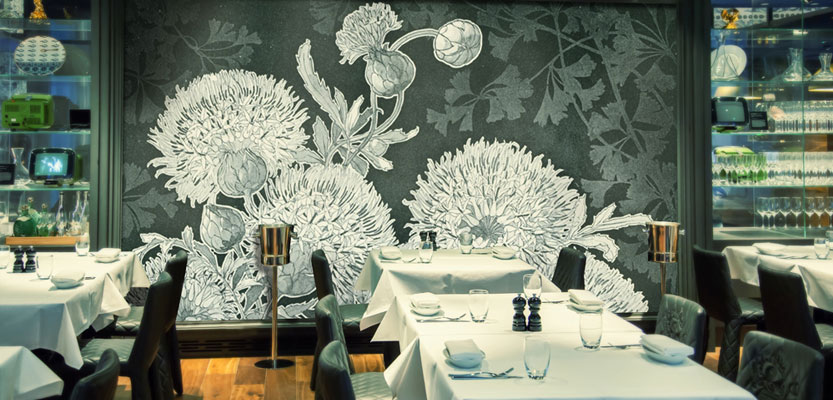 Artolis Acoustic is an ideal acoustic solution for large public spaces such as music venues, restaurants and airports, but it is also an extremely popular choice for commercial office spaces and private residences too.
Acoustic Artolis Finishes
Barrisol's Artolis Acoustic finishes are installed in the same way as the standard Barrisol Artolis with the PVC perimeter tracks.
Acoustic Finishes
Acoustic FC Blanc
Acoustic FC Noir
Acoustic Optima
It can also be printed with your own image or any image from one of Barrisol's catalogues.
Acoustic Perfomance
The coated acoustic membranes performance provides excellent results with very low thickness, plain or printed.
Download the Acoustic Artolis technical specifications here
Artolis Acoustic Features
| Thickness | Glass Wool | Sound Absorption Rank | AW |
| --- | --- | --- | --- |
| 50mm | 45mm | A: Highly Absorbent | aw = 0.85 |
| 20mm | 20mm | D: Low | aw = 0.50 |
| 10mm | N/A | D:Low | aw = 0.40 |
Artolis Acoustic Profiles
Get in touch or call Barrisol Welch on 0800 124 4143 for more information on Artolis Acoustic installations.