Barrisol
®

Stretch Mirror

Barrisol® Stretch Mirror, the fruit of Barrisol®'s research and development endeavors, is Barrisol®'s latest addition to an already exhaustive range of products and finishes.
With a high power of reflection, this amazing sheet merges the reflective capacity of a mirror, the manageability of the sheet and ease of installation. Designed to change the decoration without
the need to modify the space, Barrisol® Mirror sheets decorate and delimitate spaces, multiply smaller volumes, bringing elegance and design to the rooms they are applied to.
When suspended to the ceiling, Barrisol® Mirror, with its reflections, brings subtle or more forceful touches of light and modernity.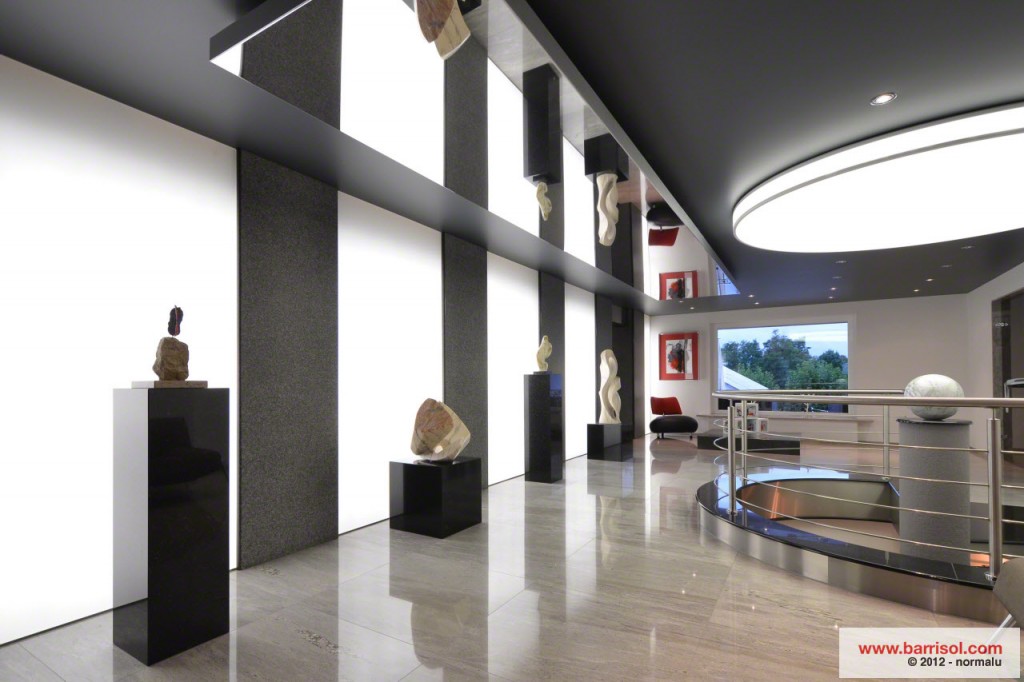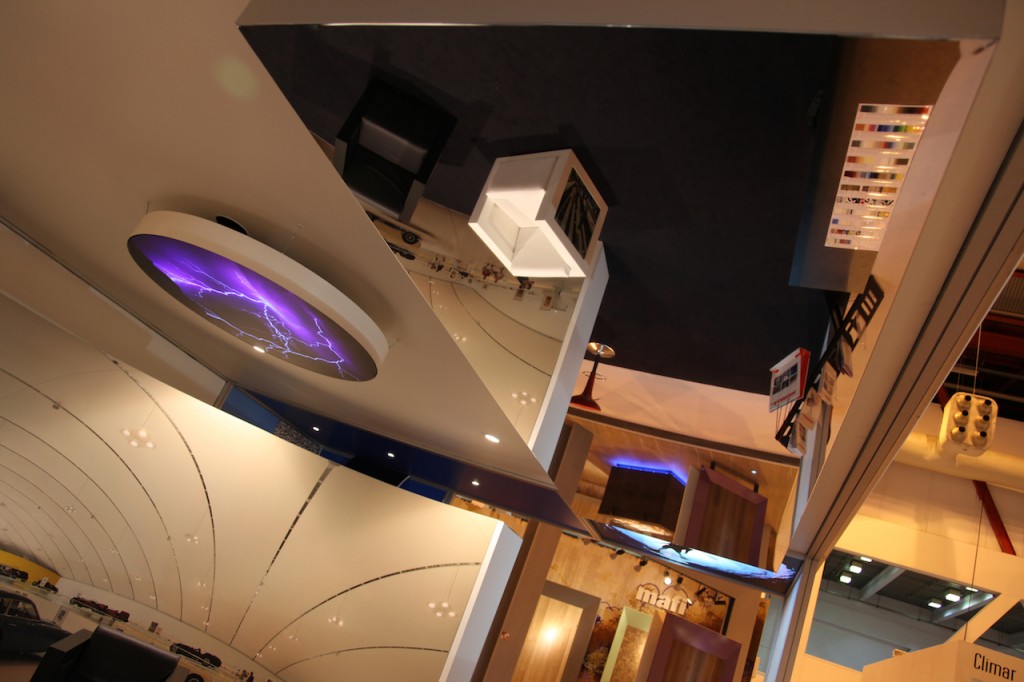 Barrisol
®

Stretch Mirror Fire Rating

Barrisol® Mirror sheets are fire rated following the European and international standards (BS2-D0). All fire and toxicity tests confirm that Barrisol® Mirror sheets meet public and home spaces requirements.
Barrisol® Stretched Ceilings are rated A+ (best result) for indoor air quality, in accordance with current legislation.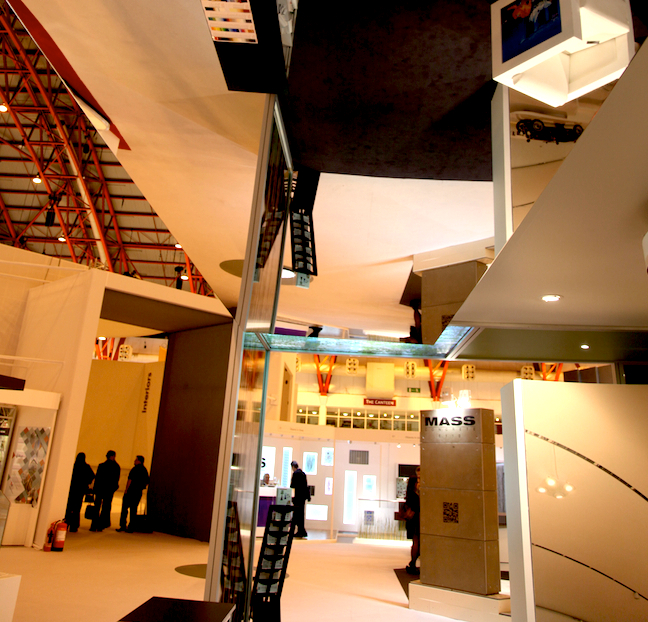 Barrisol
®

Stretch Mirror CE Conformity

Barrisol® mirrors are "CE" certified and fire rated following the European and international norms (bs1-d0, bs2-d0, bs3-d0).Barrisol® guarantees product in public spaces and guarantees the same level of exigency in your house. These tests completed by French, English and American independent laboratories, confirm that the Barrisol® products do not present any risk to health during the installation or to the final customer.

The Barrisol® Mirror range is extremely light (292g/sqm). These new sheets are specifically designed to be fixed on aluminum frames and come in many shapes: rectangles, circles, triangles or squares.
Mirror touches bring light while large intense frames deepen the space, making Barrisol® Mirror sheets a perfect fit for all universes and enhancing inner decorations.
Barrisol® Mirror sheets are works of art, giving free reign to imagination, from classical to bold design, making it the only choice for difficult display and suspended installations. Barrisol® Mirror frames can be joined to create large surfaces of perfect reflectance.  The Barrisol® Mirror is available in silver and gold both comes with a protective film, which is removed after installation to leave a perfect mirror finish.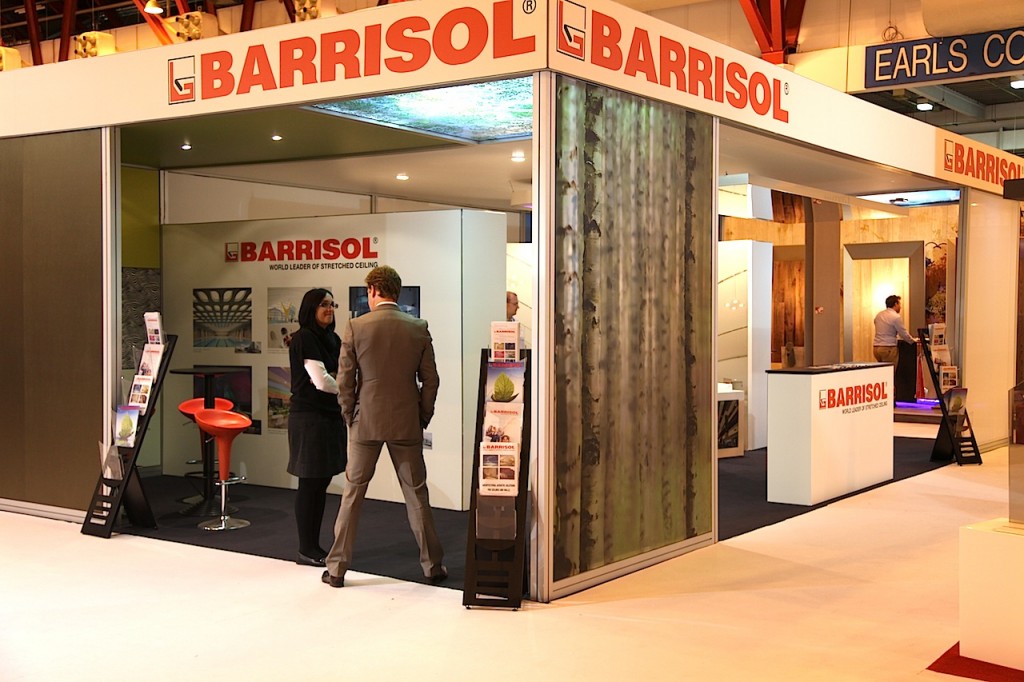 The Gold  and Silver finishes of Barrisol® Mirror sheets give space a unique character. The silvery Barrisol® Mirror sheet blends into the background like a glass mirror. Resolutely  modern, the silvery finish is impressive and displays a beautiful brightness. This innovative material widens spaces, conveying a contemporary and uncluttered touch to decorations.
Waiting for the opening of 100% Design London for the Launch of Barrisol® New Stretch Mirror Finishes.