Artolis
®

The new Stretch Fabric System –  Artolis® Ideal for ceilings and walls available in sizes without joins of 5m x 35m
Artolis
®

Fire Ratings

Artolis® an excellent fire rating: Class M1 in France. The CAN/ULC-S102.2 Surface Burning Characteristics test show that Barrisol FSC1 results are 0 and the SD results less than 5.  Please feel free to contact us at any time for documentation on Barrisol® Artolis®
Artolis
®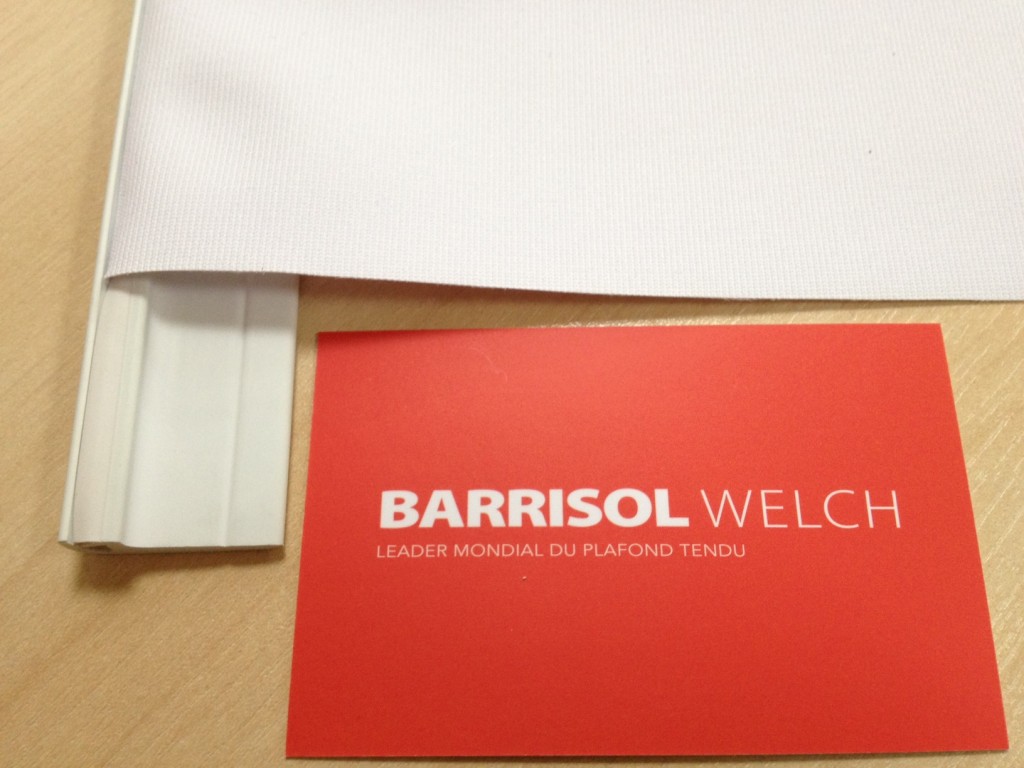 Barrisol®Artolis® Fixing Profile
Artolis® Fabric installed in Profile   Barrisol® Artolis® – Acoustic Combined with a suitable absorbent material infill, Barrisol® Artolis® will absorb much of the reverberation from background noise. Creating and much improved living or working experience.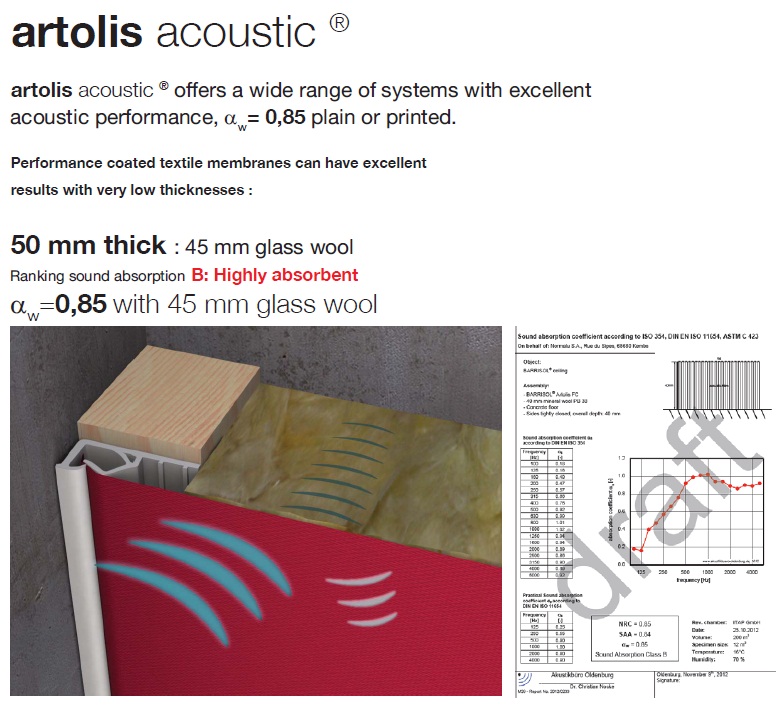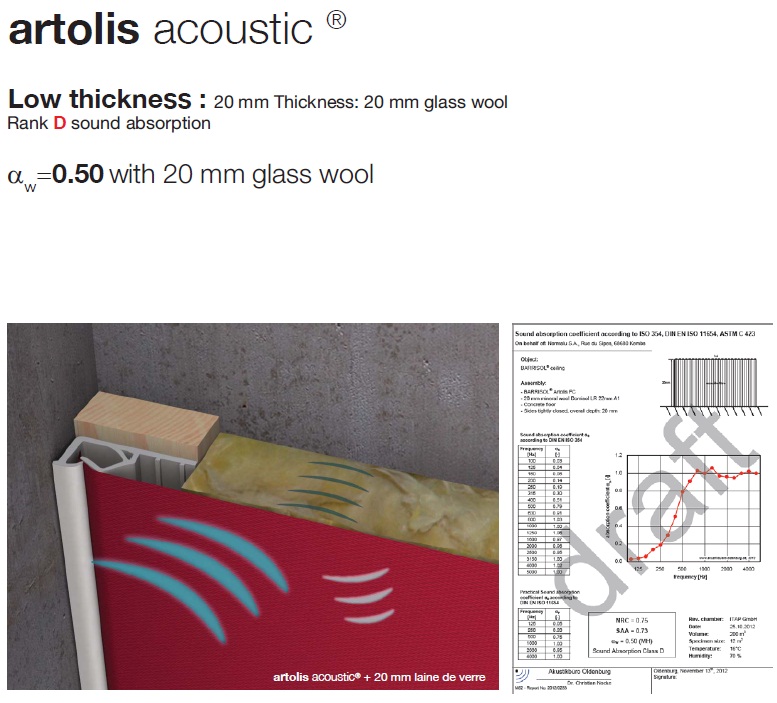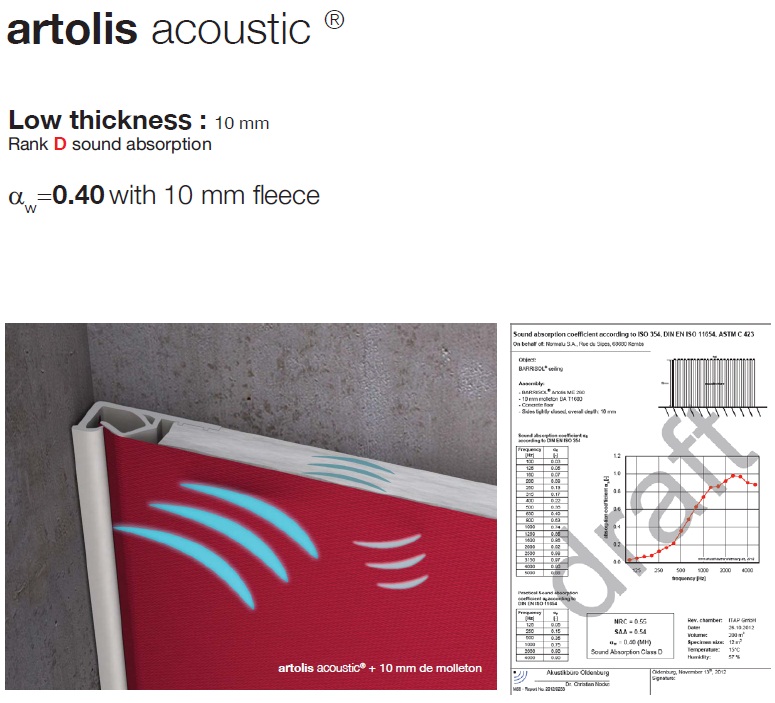 Artolis® Fabric Installation 1. Artolis® Installation The Artolis® installation is fast, simple and clean. The fabric can be made to measure of supplied by 3 or 5m widths. 2. Fixing Artolis® profile After your profile requirements have been assessed by Barrisol® Welch, the profile can be fixed to the wall or ceiling surface by convention fixing methods. 3. Installation of third party accessories Lighting, CCTV, Smoke detectors and electrical accessories can all be installed in Artolis. 4. Fabric installation The fabric will be installed by specialist tools allowing the fabric to be stretch between the profiles for a perfect finish.
Barrisol
®

Print

Artolis can be printed at the factory with your personal designs. The supplied images need to be a minimum of 300dpi in EPS or JPG
Barrisol
®

Tranlucent

Artolis® Lumiere can be backlit using LED to create specialist lighting features. The light is perfectly diffused by the Barrisol® and has the benefit of being robust, allowing for floor to ceiling mounted light boxes.
Artolis
®

Profiles







For more details information on Barrisol Artolis please contact us directly http://www.barrisolwelch.com/contact/