Barrisol Stretch Ceilings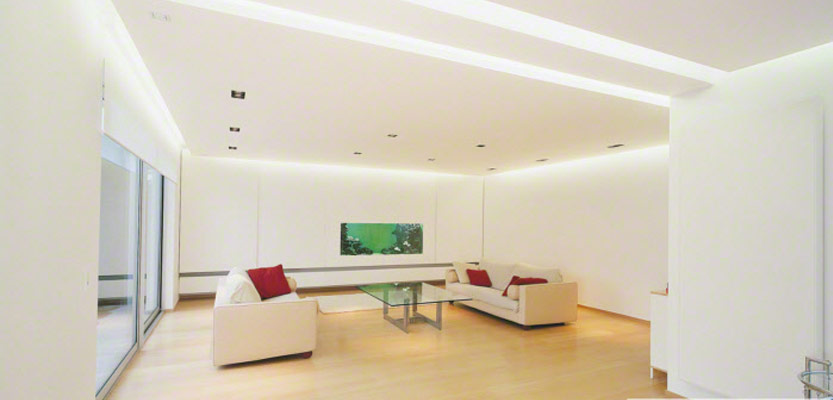 Les Recyclés represents Barrisol's commitment for sustainable development by offering a product range that is made from 100% recycled material and are themselves 100% recyclable.
These characteristics make them ideal for 'green buildings' and are based on 5 criteria: site, water, energy, materials and the interior environment.
The sheets in the Les Recyclés line are available in 4 colours. Round, square  and micro acoustic  perforations can be included on the sheeting.
Advantages of Barrisol Les Recyclés:
Barrisol ceilings are 100% recyclable and re-usable
The Les Recyclés line of sheeting is made from recycled Barrisol stretch sheets
Barrisol uses 20 times fewer resources compared to conventional building materials
Barrisol ceilings have a life span of more than 20 years
The Barrisol production process uses no water
UK and European Fire rated: B1, M1, Class 1, Class 0
Cadmium Free
No Emissions of CFC or HCFC
Packaging materials are also 100% recyclable
The Green Building Council
Barrisol is a member of the Green Building Council (GBC).
The GBC is committed to improving the sustainability of the built environment, by transforming the way it is planned, designed, constructed, maintained and operated.
GBC is helping to a forge spirit of partnership between government, industry and other stakeholder groups in order to respond to the needs in terms of sustainable development.
Environmentally Yours
More than 35 years ago, I began my great adventure of creating the Barrisol stretch ceiling.

Sensitive and respectful of preserving the environment since my early childhood, I searched for materials to work with that would preserve nature.

Since inception, Barrisol has evolved from this very notion – an environmentally sound tool capable of creating stretch ceilings of unprecedented aesthetics.

By reducing the use of resources by up to 95% when compared to conventional building practices, I've managed to maintain my childhood convictions of preservation while enhancing the architectural world around us.

Barrisol is recommended by the greatest architectural firms, not only because of the techniques and aesthetics but also because of respect for the environment and nature.
Fernand Scherrer, Barrisol Founder.